Best Ideas to Develop an E-Learning Business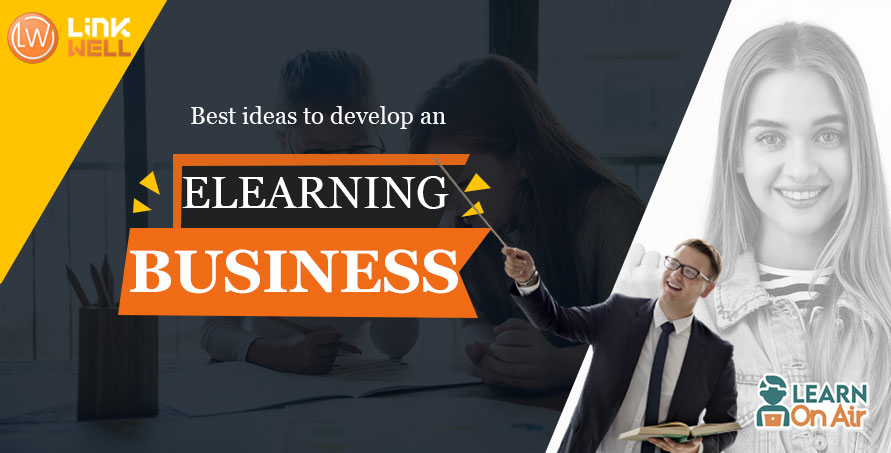 Today, the education industry is one of the top growing industries in the world. It has experienced significant growth as a result of rapid technological advancement as well as population growth. As per research, the global e-Learning market is expected to grow over 370 billion USD by 2026.
Besides, the digital world is revolutionizing the education industry, especially after the recent pandemic due to the coronavirus. That means that there is a huge demand for the e-Learning business in the education market. Students are looking for different channels to learn. They're seeking the best ways to overcome their challenges and looking for new ways to improve their performance. All around the world, students are facing a variety of challenges in the classroom from learning disabilities to test anxiety and anxiety disorders due to bullying and many other reasons.
What are the various ideas to develop an e-Learning business?
Online Home Schooling Services: Home school is an education method for students from kindergarten to secondary levels. The main reason behind this global trend is that home schooling is more flexible. As the demand for online education grows, so does the opportunity for online home schooling services. There is a large audience of parents looking for an alternative to traditional public school systems and these services are planning on filling that demand by offering a wide variety of courses and subjects. With the use of advanced technologies and tools, you can make it possible to provide students with an even better learning experience.
Online Tutoring: Tutoring students online is one of the best education business ideas because it does not involve high investments and it is also low-risk. The importance of tutoring lies in the fact that it happens at a one-to-one session and the tutor can monitor students individually and make them master the lessons at their own pace and understanding abilities. Online tutoring is said to be more personal, efficient, and cost-effective than attending an offline class. There are a few basic requirements for online tutoring such as internet connectivity, well-operating electronic gadgets/computers and online education tools.
Online Library: A library is a place where we can find the information that we need. An online library is a system for managing library items digitally in the form of e-Books, e-Journals, e-Magazines, Encyclopedia. The online library is also known as a digital library and virtual library. It gives an immense experience of reading online or exploring huge databases online. In the digital library, data is combined in electronic format with an electronic network that ensures the delivery of material. It ensures systematic development of means to collect, store and organize information and knowledge in digital form.
Online Courses: Creating and selling online courses is a booming market globally. Online courses cost less to create, take less time and there are no shipping costs involved, while you have a product that can be sold unlimited times. Online courses are a trending topic among entrepreneurs and people who want to start their own businesses. Majority of companies and entrepreneurs embrace selling online courses as an additional revenue source. There are several online learning platforms that provide e-Learning courses and Learn On Air is one among them. In fact, it is one of the best platforms of online education management system.
Execute your E-learning Business Ideas
The first and foremost thing is to identify your target audience. The fact is that most of the businesses fail to execute their E-learning business because they fail to target their audience correctly. You need to be really clear as to who your target audience is. To identify your target audience, you can conduct an audience research by engaging instructors, learners, and experts.
The next step is to focus on the type of content that your audience would most desire. The most important tip for choosing a content type is to keep it relevant. When you are researching, always ask yourself if your audience would find the information useful.
After choosing the content focus on the type of online learning platform you will need. There are numerous online education platforms that can be used to set up your e-Learning business. However, Learn On Air is the highly recommended e-Learning software which can be used worldwide to enable anyone to deliver engaging online course content to their learners.
So, if you are looking forward to start your e-Learning business, then contact Linkwell Systems as we are always available for you to help in developing online learning management system.
For more tips and information on LearnOnAir, contact Linkwell Systems support team at support@linkwellsystems.com