Share what are you up to at any time & anywhere with Kutty Stories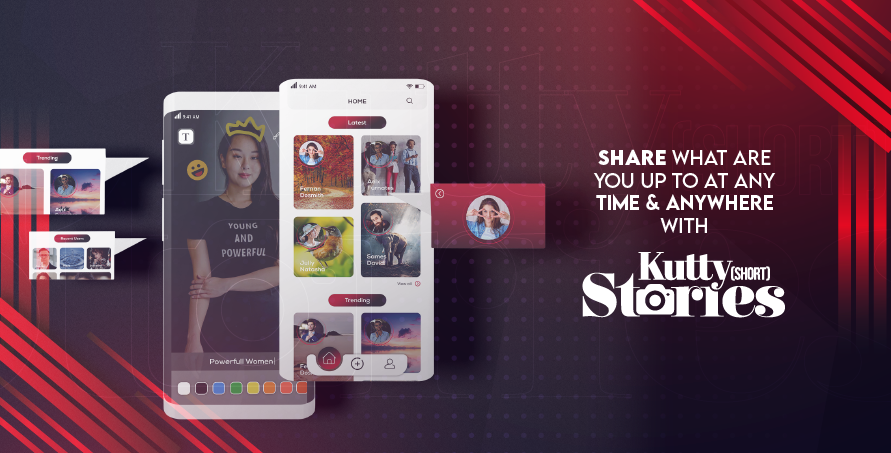 In today's world of digital advancements, there has been a gradual shift of people from telling tales to sharing these fables via statuses and stories. People nowadays view the world differently. 
In earlier times, we used to check up on one another by calling or meeting each other. 
However, we now live in an era of fast-paced lives, where people have no time to speak on the phones for hours on end. To bridge this gap between friends, family and relatives, and even people all across the world – Kutty Stories is here to provide you with that much-needed interactive platform – with its high-end tools & features through which we can share what we are up to from any part of the world at any time during the day. It gives you a creative, artistic & feature-rich memory sharing experience. 
You can find people sharing their life stories and recent events through this platform. Some of them share how their life is, some capture their chef skills, some share their workout routine, or some upload stories while doing various forms of adventure sports or while having a cup of coffee, or grabbing a Starbucks on their way to their offices, or may share any leisure-like activities.
Therefore, Kutty Stories are divided into three sections – one portraying the latest stories, another consisting of a wide array of trending stories that have become quite popular among other users, and lastly, stories posted by recently joined users. One may create their own story by capturing beautiful photographs or videos and then share it with catchy captions among their followers on this global platform. 
You can enhance the look and feel of the stories you want to share by using the doodle feature or adding various filters, texts, or emojis to add on that extra bling. The explore feature helps you view the list of stories for connecting, interacting, and viewing the stories of other users and knowing their skills, talents, interests, knowledge, and whereabouts. You can even find your friends, family members or your favourite celebrity using our powerful search tool. Furthermore, you can seamlessly view, enhance, edit & manage your profile and keep it up-to-date through Kutty Stories. 
So, why wait? Download our app now and start sharing your story today!